DHA City Karachi – Map of Sector 17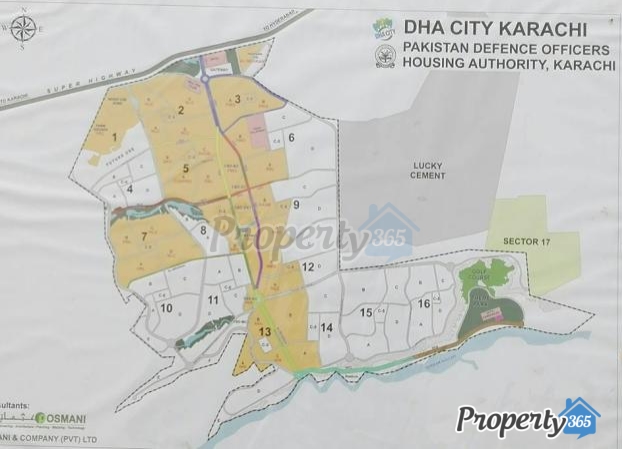 DHA City Karachi (DCK) is situated on the Karachi-Hyderabad Superhighway at the eastern fringe of Karachi, Bordering Thatta District in the South and Jamshoro District in the East. The venture is strategically arranged at a separation of 56 km from the city center range of Karachi, 35 km from the Karachi Airport, 25 km from the Toll Plaza and around 120 km from Hyderabad City.
A new sector of DHA City was launch at the southern side to fulfill the increasing demands of the residential plots in the area. The state of the art planning of sector – 17 is near its completion. Sector-17 at the southernmost boundary of DHA City will be an extension of DCK with all modern facilities for a quality living.
---