Bahria Town Karachi Insurance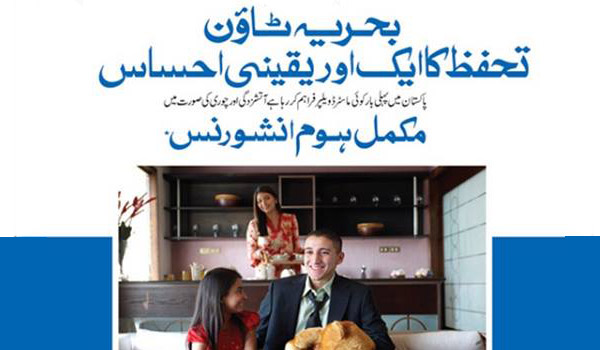 ---
Bahria Town now brings you another promising venture. In order to keep you covered in case of theft or fire mishaps, complete home insurance is now available to you. Good news for the inhabitants of Bahria Town is that Bahria Town itself will bear the insurance premium for the first year. In addition to this, valuable assets can also be insured for a minimal amount. At present Bahria Town has completed negotiations with the following insurance companies:
EFU
Jubilee General Insurance
SPI Insurance (Formerly known as Saudi Pak Insurance)
The facility of complete home insurance will be available to the residents of Bahria Town very soon.
The rates and other details for the insurance coverage can be found below:

After the survey report has been issued, within seven days the chosen insurance company will pay the claims. Furthermore, for the convenience of the residents, the offices of the three insurance companies mentioned above will be opened at Bahria Town itself. Hence submitting your claims is not a problem anymore. Bahria Town is currently sending the insurance information packages to the homes of the residents.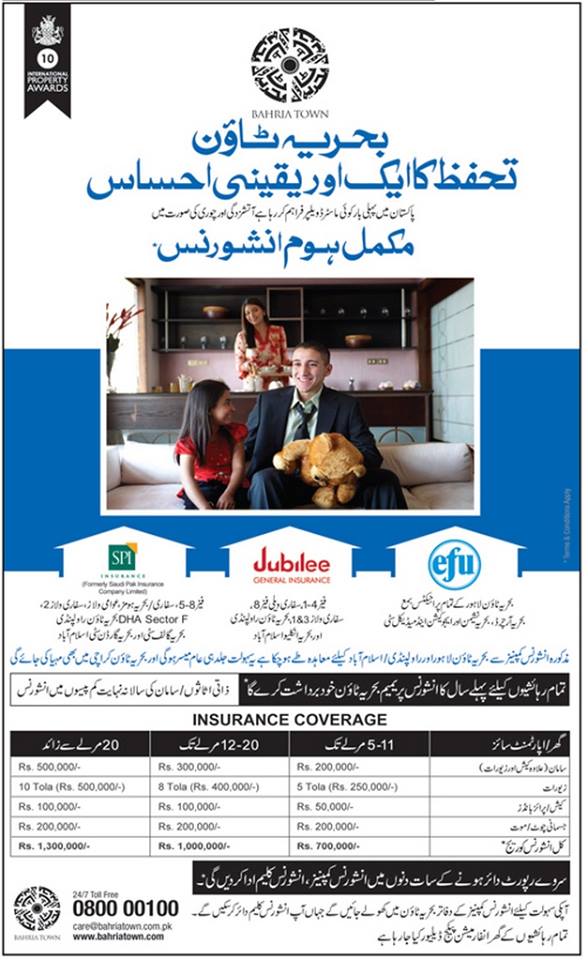 Other Related Posts:
---