Bahria Town Karachi in the Month Of April and Latest Prices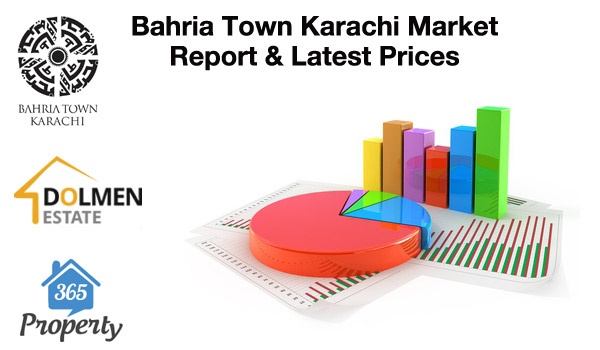 ---
April for bahria town Karachi market has been controversial after price halt at beginning of month the probability of price going high was more but all the sudden after price being stable, instead of going high started dropping and took a speedy dive. 125 yard took the biggest toll of this drop while bahria homes was not much effected.
As far as trade of these plots there were lot of transactions .the average of transfers per day at bahria town office were above 200 daily which went to 300 in the last days.
Long term holding buyers were seemed to be most interest while there were those sellers who bought more then they can pay installments for . Thus overall people are holding and buying for long term while only  people who cant afford installments were interested to sale.
 Instalments
7th may was the date for payment of installment after 7th 0.05% will be surcharged on the amount of installment, per installment per day.
Example :
125 SQY plot  installment is 90000
Surcharge will be 90000*0.05% =Rs 45 per day.
Prices Given Below are of Bahria Town Karachi Successful Units (Including Token Amount) Except the amount of First Instalment:
Residential Plots:
125 Square Yards: PKR 165,000 to 180,000 
250 Square Yards: PKR 340,000 to 370,000
500 Square Yards: PKR 440,000 to 470,000
1000 Square Yards: PKR 645,000 to 685,000

2000 Square Yards: PKR 1,270,000 to 1,370,000
Following are the Prices of Applications which are Submitted through Hoshang Pearl, Opal 225 and Bahria Town Icon
Commercial Plots:
125 Square Yards: PKR 2,700,000 to 2,800,000 
200 Square Yards: PKR 4,000,000 to 4,300,000 

250 Square Yards: PKR 5,100,000 to 5,500,000 
Bahria Homes:
125 Square Yards: PKR 570,000 to 600,000
200 Square Yards: PKR 895,000 to 925,000 
Bahria Apartments:
2 Bedroom (950 Square Feet): PKR 330,000 to 360,000
3 Bedroom (2250 Square Feet): PKR 700,000 to 760,000

4 Bedroom (2950 Square Feet): PKR 900,000 to 960,000
Other Related Posts:
NOTE:
The above mentioned prices are extracted and provided by the Dolmen Estate. Furthermore,
these prices can change as a result of the market demand and supply.
Prices can change in either way in the open market and there are no guarantees for any price variations.
---