The Iconic DCK Masjid – DHA City Karachi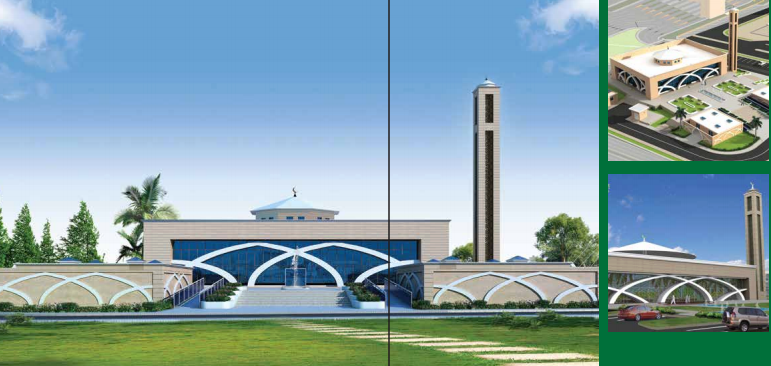 ---
The DCK masjid will be a beautiful piece of architecture; a visual treat that will be well-ventilated, with ample provision for natural sunlight and air.
A seminal district Masjid that has easy accessibility for the inhabitants of:
1. Campsite          2. Healthcare          3. Theme park
The iconic Masjid complex can accommodate more than 700 worshippers inside the hall and almost the same amount outside the main Masjid complex.
This complex consists of a main building (Masjid), a separate block for toilet & ablution, with a mortuary & pump room with in the complex.
Multi purpose utilization of land comprising of prayer Hall & Piazza, which are the core concepts of the building planning for religious buildings.
Metallic arches reflecting modernity of building in fusion with Islamic architecture.
4-way glazing with double glazed film.
Colour create finish for durability of the building.
Easy accessibility for people with disabilities.
Contextual planning in terms of material & form.
Sustainable in terms of design.
Piazza space between the main Masjid & toilet / ablution block.
Sky light on toilet, ablution & mortuary block for natural light & ventilation.
This complex has a designated space for cars as well as bicycles.
---