The Arkadians DHA Defence Phase 8, Karachi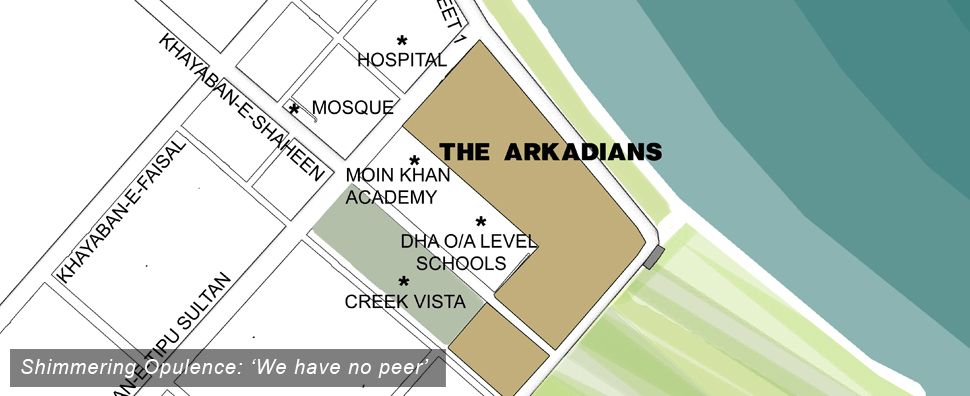 ---
Overview:
Karachi's new towering masterpiece, an unparalleled 34 storey building with breathtaking panoramic 360 degree views, redefines Karachi's contemporary living on the city's finest creek. Slated as the tallest residential project in Pakistan, The Arkadians encompasses 13 residential towers in total; 24 and 34 storey high. The Arkadians straddling on an area of 43 acres includes 6 office enclaves and 1 retail complex. The tower's iconic structural design has been stirred with the natural shore lines, making it stand out amongst all the others.
Determined to achieve unmatched propinquity with nature, the masterpiece shares its one side gracefully with the tranquil ripples of the Arabian sea creek, and the other side with the DHA Country & Golf Club. With an embedded multi-layered system of security protocol, The Arkadians strive to conceptualize the idea of a gated community.

Residences:
Presenting a matchless merger of style, space, and luxury, the first class well-designed residences are available with a choice of various fine plans, each with a meticulous and exclusive attention to details. Naheed Mashooqullah, Pakistan's leading interior designer, has designed everything featuring a perfect blend of indigenous and majestic mix transcending into the perfect living.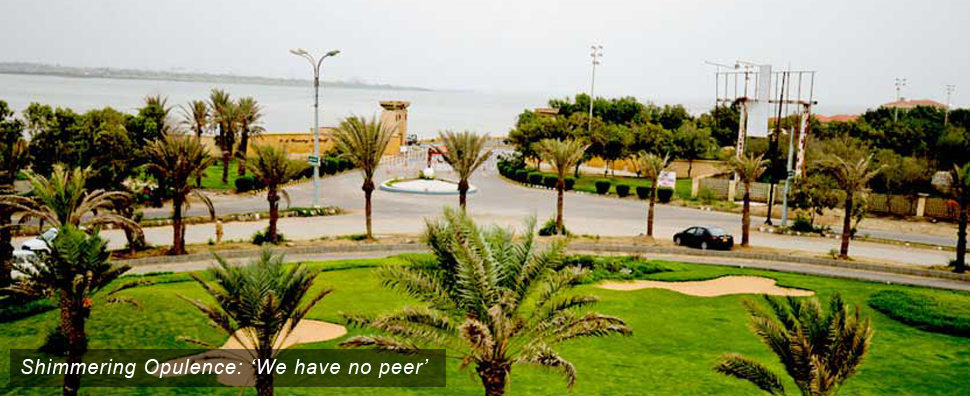 Features:
• To ensure beautiful views of the creek and the golf course, a minimum width of 6 feet of terraces is maintained throughout.
• Ground floor and the Basement are dedicated for parking.
• Each tower includes a minimum of 5 elevators.
• For penthouses and 4 bed duplexes, private elevator is offered.
• Each apartment has garbage chutes.
• Each floor has MEP spaces.
• Grease kitchen
• Spacious luxury rooms
• Maids have a separate entrance service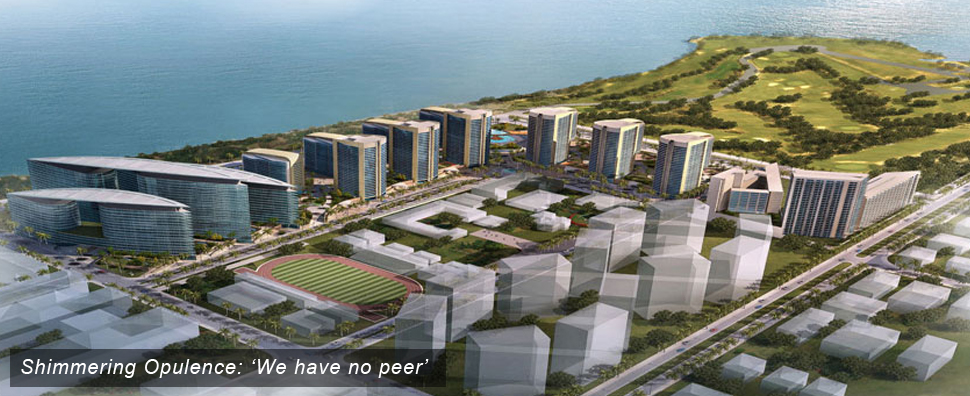 Amenities:
• Pool Deck:  The exquisitely designed large scale Pool Deck of The Arkadians features temperature controlled water.
• Community Hall:  The impeccable Community Hall right next to your home serves as the perfect spot for parties and gatherings.
• Recreation Deck:  Plan your favorite kind of weekend activities that refresh your mind and soul.
• Conference Rooms:  With the exquisitely designed conference rooms, your business is surely in good hands.
• SPA:  rejuvenating you body and soul was near as near to your place.
• Grand Mosque: Featuring contemporary architectural design and separate funeral bathing area.
• Tennis court:  While living at The Arkadians you cannot leave out your fitness, it is a place featuring luxury and fitness together.
• Library:  The library features a huge collection of your favorite books, it is an extreme advantage to its residents.
• Play Area:  While you plan an afternoon with golf or the spa at the Arkadians, allow your kids to have fun in one of the most safest indoor recreation areas of the city.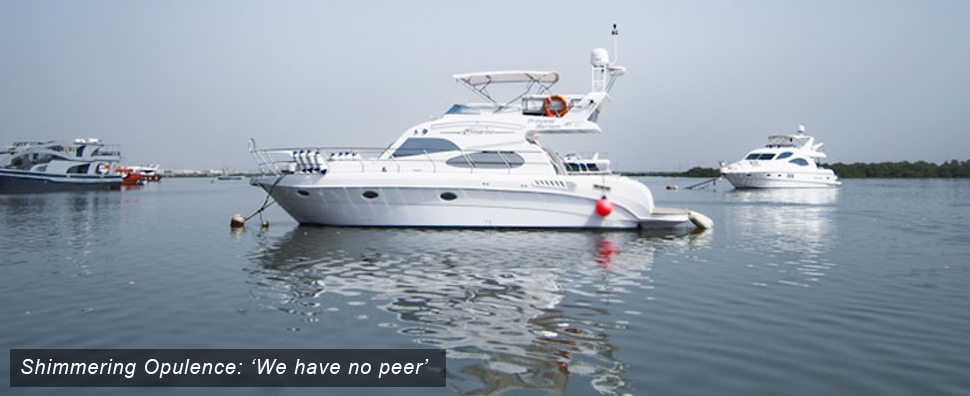 Offices:
ARCOP has designed this special district. In this district our customers are presented with a collection of unparalleled infrastructure which can be set as a benchmark against any corporate district, on a golden platter, in the world. The stainless glass body of the Business Bay is a fort of power independently too.
Mall:
The Arkadians' retail therapy, designed by Habib Fida Ali in detail, provides you with nthing but a unique shopping experience. The mall includes: hyper market, food court, coffee houses, dining restaurants, outlets of brands known by the world, and a multiplex cinema.
Property Type:
Tower A
•2 Bedroom
•3 Bedroom
•4 Bedroom Duplex
•Penthouses
Tower B
•3 Bedroom Large
•3 Bedroom Centre
•4 Bedroom Duplex
•Penthouses
Tower C
•3 Bedroom -Sea facing
•3 Bedroom -Centre
•3 Bedroom -Rear
•Penthouses
Tower D
•4 Bedroom single level- Sea facing
•4 Bedroom single level – Centre
•4 Bedroom single level – Rear
•Penthouses
Tower E
•2 Bedroom
•3 Bedroom
•4 Bedroom Duplex
•Penthouses
Tower F
•4 Bedroom Duplex- Sea facing
•4 Bedroom Duplex – Centre
•4 Bedroom Duplex – Rear
•Penthouses
---