New Project in Jinnah Avenue Commercial
After the incredible success of recent project in Midway Commercial by Eizy Builders and Developers, they are proud to announce their new project on one of the prime locations of Jinnah Avenue Commercial.
The Building is to be 500 Gaz facing Tauheed Square. Eizy Builders already have Eight on-going projects out of which Midway 233-B is nearest to completion.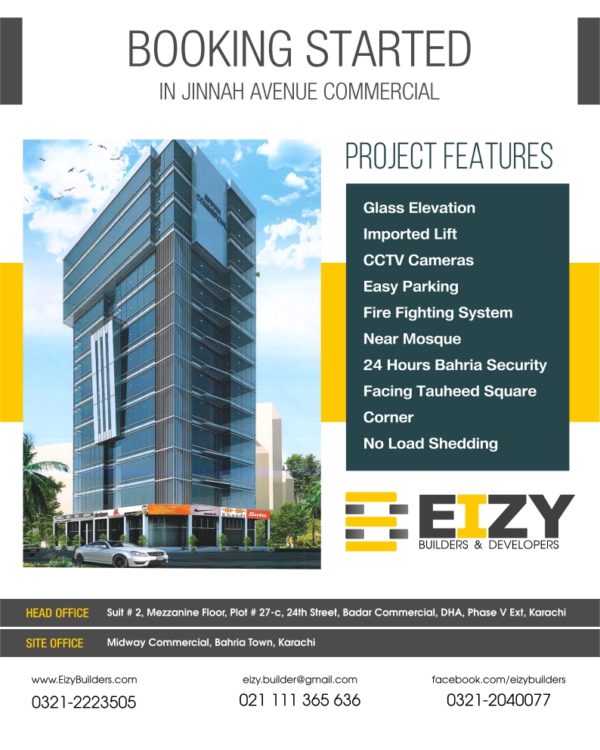 After an overwhelming response at Midway Commercial, Jinnah Avenue Commercial Building development has begun in full swing.