International Theme And Water Park Bahria Town Rawalpindi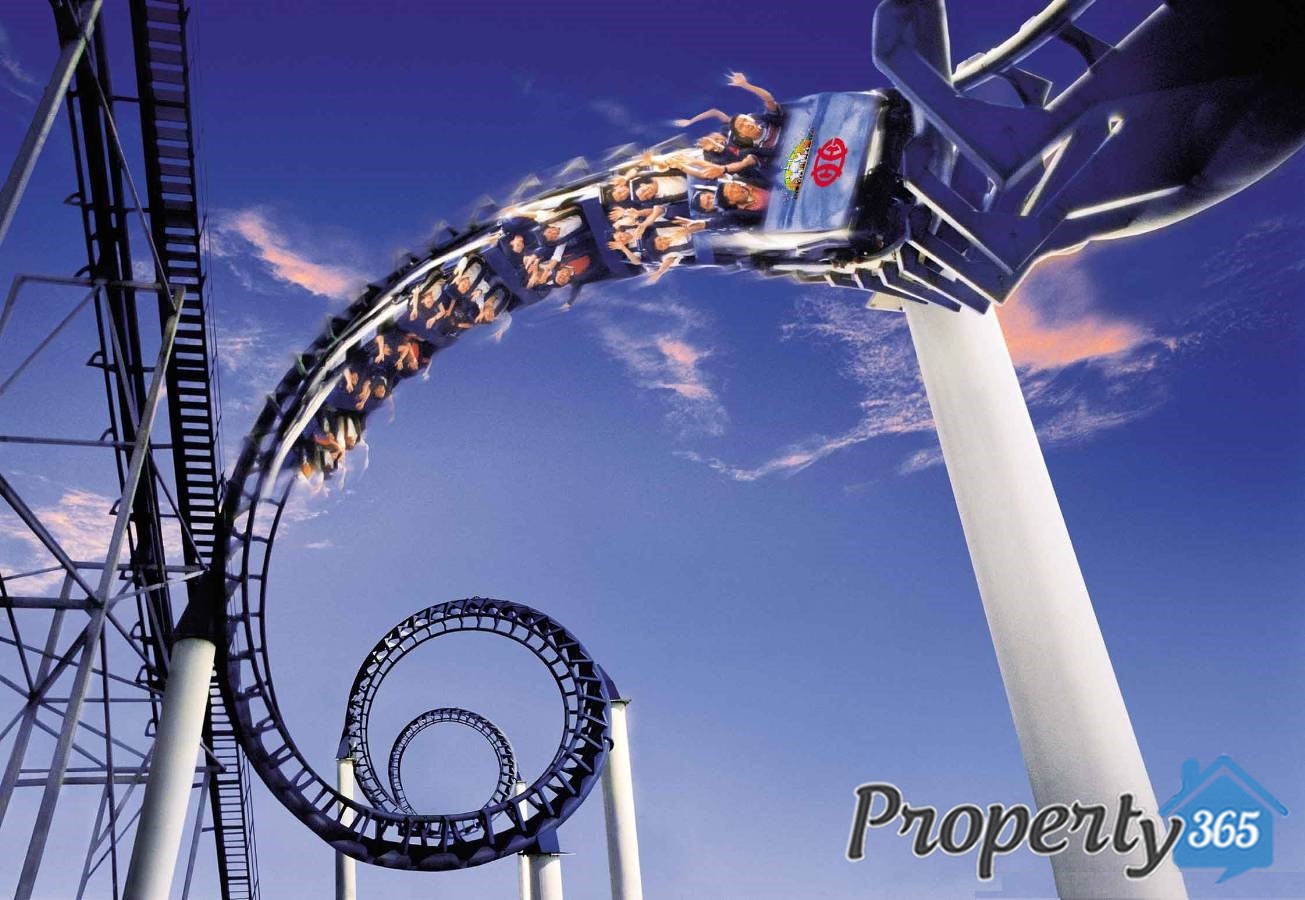 ---
A beacon of the new landscape face of the twin cities. Bahria town Rawalpindi developments has for good raised the quality of living for the community.
Bahria town is exclusive during a way that it captures the mood of both the cities; the modernity of Islamabad and therefore the historical spirit of the Trade Route city of Rawalpindi. set alongside the traditionally established trade route and therefore the future business highway known as G.T Road. Bahria town Rawalpindi enjoys a strategic location. A signature valley type landscape defines the inspiration to the master style of this development.we call it Landscape artistry.
Bahria town is a biggest non-public real state developer in Pakistan,not only introduced several residential projects and facilities of international levels not just for Bahria town residence but for all individuals everywhere the Pakistan, Bahria town additionally introduced facilities of state of the art and luxuries. this elements make Bahria as a first selection With residential solutions for numerous lifestyles, metro grade facilities, academic, medical, entertainment and recreation opportunities.
Now, the first International theme and water parks in Pakistan inaugurated by Bahria town in Rawalpindi, encompasses several adventure,full of fun and thrill rides, full amusive and refreshing Water Park and night safari consulted internationally.This development is just like the work of a sculptor, carving the rising hills at the side of the river into a piece of art.
Location:
The First International water and theme park located in Rawalpindi Phase 8 ,and Bahria Enclave Islamabad .
Bahria Adventure:
Its a world class theme park  first time in Pakistan, where you can enjoy very different range of interested swings, faster Roller coaster rides, very large and full of entertaining Ferris Wheel ,Water rides ,restaurants and many more ..Bahria adventure is creating with the help of Italian architectures. Bahria town Karachi and Lahore is also under construction.
Thrill rides:
Roller Coasters
Ferris Wheel
Booster
Mega Drop
Wave Pool
Splash Battle
Kamikaze
Flying swinger
Street fighter
Over The Top
Train
Bahria Water Park:
Pakistan's first Internationally Standardize Water Park in Bahria Enclave Islamabad. It consist of wonderful and entertaining slides. moreover play area ,Water pools and many Water sports for kids make this park a complete entertainment for Family.
Bahria Night Safari:
In Karachi,very first time Bahria introduce Night safari,It is fully secure and trained animals would be there.you can enjoy natural beauty in Bahria Town Karachi Safari.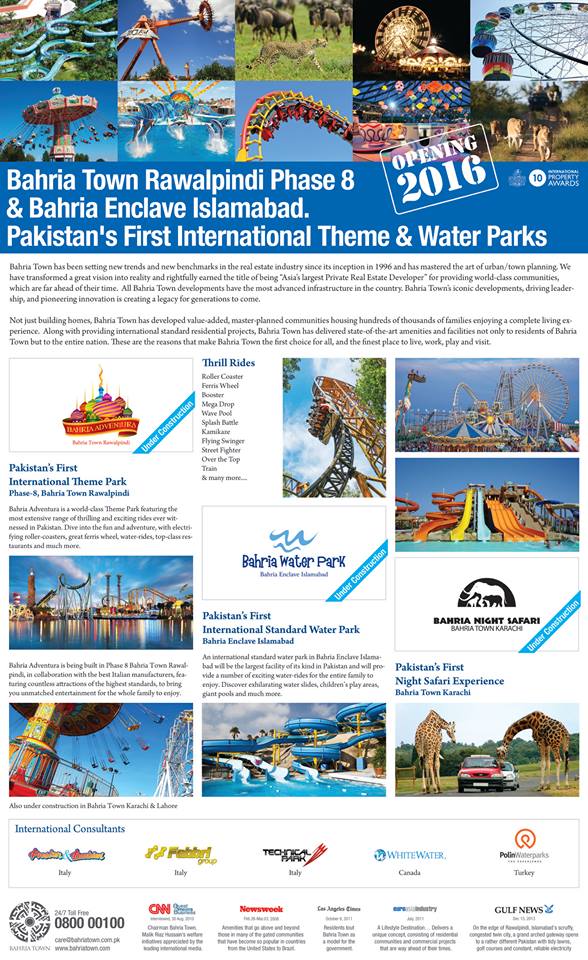 ---