Grand Mosque Construction Work Under Fast Progress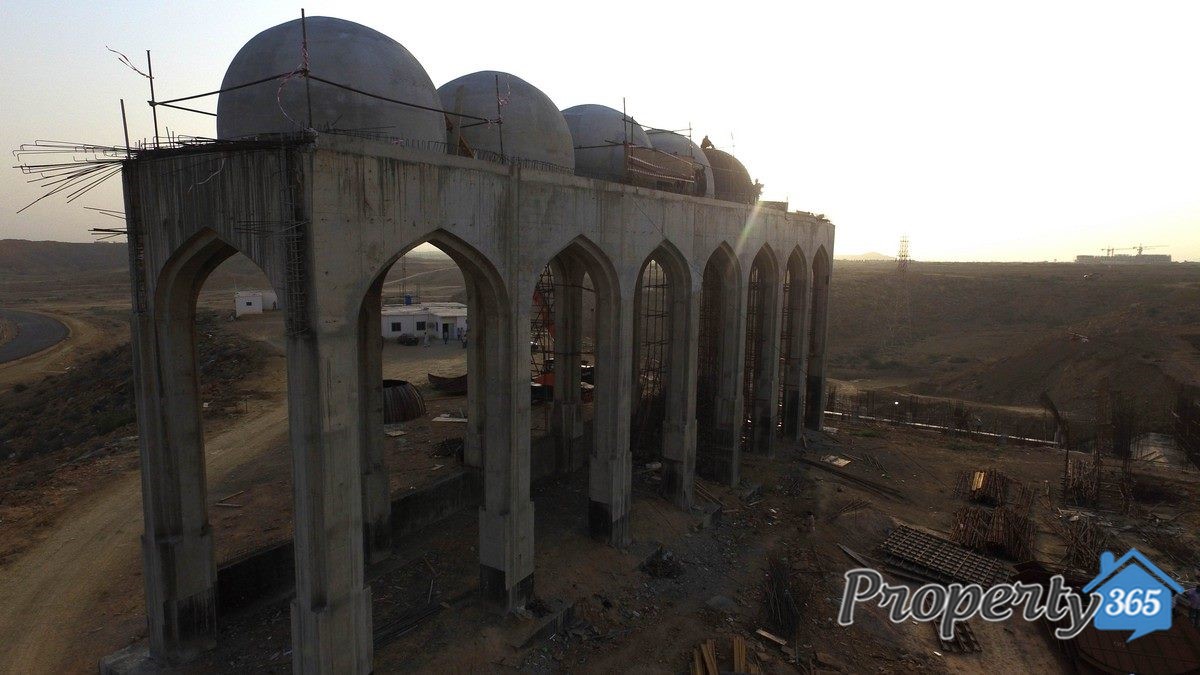 ---
Grand Mosque construction work has got under way on the site of the Bahria Town Karachi. The world's third largest masjid would be built in a span of as many as five years. This Grand Mosque will serve around 80 million people to offer their prayers.
World's Third Largest Mosque.
This Grand Mosque is going to be the largest mosque of the non-Arab world while it will be third largest mosque of the world after Masjid-ul-Haram and Masjid-e-Nabavi that are situated in the holy places of Makkah and Madina respectively.
Grand Mosque's Design.
The mosque's design has been roused absolutely by Islamic conventions and Islamic construction modeling originating from Mughal Architecture of Dehli and Agra, Persian mosques of Isfahan, Turkey and Samarkand. The finest artisans and specialists have been chosen to participate in the development that will be a heavenly show of rich Islamic customs.
The Grand Mosque also incorporates Islamic University, Islamic Library, Islamic Research Center and a Museum.
The most recent wonder of Islamic structural engineering 'The Grand Jamia Mosque' in Bahria Town Karachi is being built on top of a 60 ft. high peak and will overwhelm the whole town with perceiving ability extending miles away.
---