GIZRI CREEK LAND – DHA POINT OF VIEW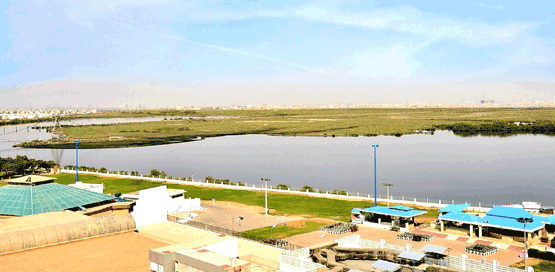 ---
DHA has been offered a privately owned land, of about 500 acres located close to the main Gizri Creek, for acquisition. The process of procurement is in its preface stage, but there is no formal contract made so far with any party, person, or agency.
Before the start of procurement procedure of the Gizri Creek land, the ownership of the plot has been investigated thoroughly with three different newspapers publishing public notice with respect to the land and its owner. NOC of sale has been acquired from the concerned revenue authorities along with various verifications from the Board of Revenue Hyderabad, and the concerned Karachi revenue authorities have been completed.
DHA Karachi wants to mention lucidly that the declaration made by certain quarters in media with respect to the Gizri Creek land are one sided, not real, and groundless.  DHA is a responsible and disciplined organization that never breaches rules and regulations. All matters are handled with official procedures only, and transparency is made certain in all procedures at all levels. DHA Karachi is well aware of the importance of mangroves as it is an environment friendly association; hence, DHA is arranging for a huge initiative that will enhance the growth of mangroves around areas adjacent to DHA and the creek.
The Gizri Creek land will be obtained only when the land is cleared by court of law, organization agencies, and all concerned departments. Concerns identified with public interest and conservation of nature will be tended to in the most befitting way by DHA to make its neighborhood clean and green along with itself.
---