Fazaia Housing Scheme Registration Form/Slip Special Security Features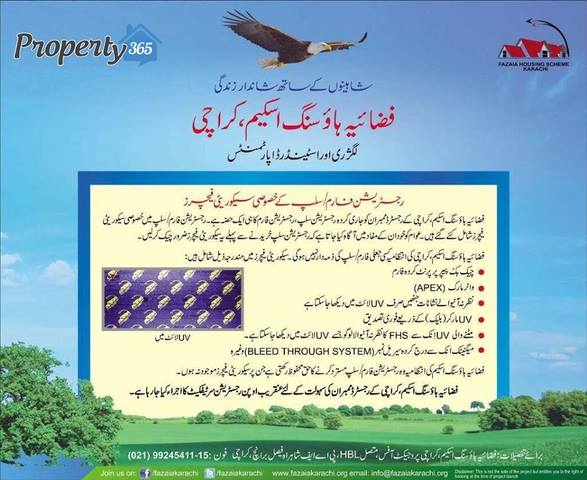 ---
Registration Slip issued to registered members by Fazaia Housing Karachi is part of registration form. Security features has added in registration form slip.
Fazaia Housing informed in the best interest of peoples that prior purchasing the registration slip, these security features to be checked.
Printed form on cheque book paper
Water mark (APEX)
Invisible marks which can only be seen through UV light
Quick attestation through UV marker(black)
Invisible FHS logo with erasable UV ink can be seen through UV light.
Serial number with magnetic ink
The Management of Fazaia Housing Scheme reserves the right to reject those registration forms/slips which does not have security features.
For the convenience of Fazaia Housing Scheme, Karachi registered members, an open registration certificate is being issued in upcoming days.
For further information, 0334-3730387