DHA Phase 8 Karachi Latest Plots Prices -March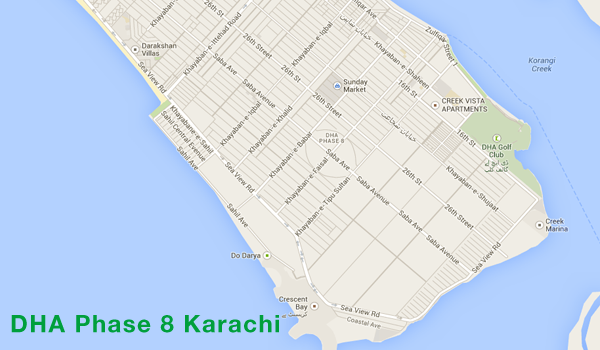 ---

DHA Karachi has gained importance and is considered to be the most sophisticated neighbourhood in the city. It has been portioned into 8 phases which occupy approximately 8500 acres of land. Out of 8500, 4000 acres alone come under phase 8.
Since Phase VIII is spread over a larger area, in order to make development easy, it has been broken down into a number of different zones namely A, B, C, D and E. There is also an extension to Phase 8 which is termed as the Sahil Streets.
Market is slowly gaining momentum, however it is not of very significant amount mainly because the number of transactions completed do not amount to a lump sum. Furthermore, with the bookings coming to an end in Bahria Town Karachi, the overall market is now moving at the snail's speed as majority is now trading once again in the Bahria Town project.
In the starting of march market was losing charm for Bahria Town Karachi, it is certainly growing in the favor of DHA Karachi. With people taking more interests in the property here, the prices have now started to rise. The scenario will gain a clearer picture after one month as the balloting of Bahria Town Karachi comes to an end.
There are a number of reasons why DHA Karachi is the top choice of investment for most people. Favorable ROIs in the past decades coupled with scam free transactions and hassle free paperwork, DHA Karachi has been in the good books of the people since its foundation years. The locality is testified and there is no doubt about the multiplication of funds here.
Parties who are interested in long term investments, particularly those which range between   2 -4 years can invest now.
1. 
Zone A
Residential:
500 & 600 Yards – 3 to 3.40 crore
666 Yards – 3.5 to 4.25 crore
1000 Yards – 4 to 6 crore
2000 Yards – 7 to 10 crore
2. 
Zone B
Residential:
100 Yards – 1 to 1.80 crore
120 Yards – 1.15 crore to 1.20 crore
150 Yards – 1.40 to 1.55 crore
500 Yards – 2.40 to 2.70 crore
3. 
Zone C
Residential:
500 Yards – 1.90 to 2.25 crore
1000 Yards – 4 to 4.25 crore
4. 
Zone D
Residential
500 Yards – 1.60 to 1.90 crore
1000 Yards – 3 to 3.50 crore
2000 Yards – 5.75 to 6.50 crore
5. 
Zone E
Residential:
500 Yards – 1.85 to 2.50 crore
1000 Yards – 2.75 to 3.25 crore
2000 Yards – 5.50 to 6.25 crore
6. 
Phase VIII-Extension (Sahil Streets)
Residential:
300 Yards – 1.50 to 1.80 crore
500 Yards – 1.60 to 1.90 crore
Note:
The aforementioned information is provided by Dolmen Estate and is genuine. However, one must note that the prices may vary due to a couple of reasons such as availability, location of the plot and the type of other plots located in this area. Demand and supply are also important market forces which cannot be overlooked. Prices are evaluated and interpreted on the basis of the current market, however there is no guarantee that they may remain unchanged. Prices may also fluctuate as individual needs vary.
---