DHA Karachi Phase 8 (Phase VIII) Map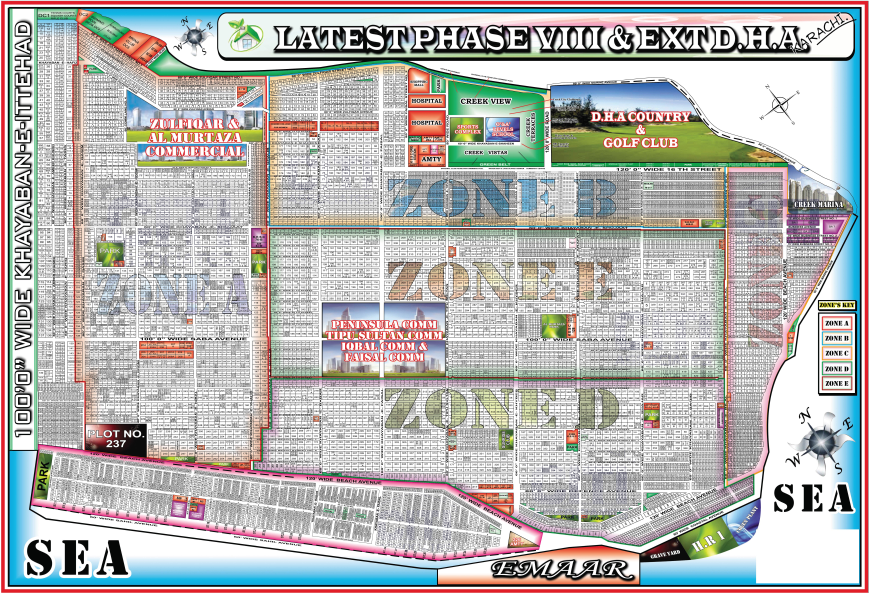 ---
Defence Housing Authority is one of the renowned and prestigious residential enterprises. It had been established to provide residential benefits to the retired and currently serving Armed Forces Officers of Pakistan along with civilian officers, who all had been paid out by Defence establishment budget. Actually, a group of Naval officers planned to formulate DHA in Karachi by the name of Pakistan Defence Officers Cooperative Housing Society Ltd in March 1953.
Initially, the housing society only had the allotment of mere 76.2 acres of land (which constitute current Phase-I of DHA). But now it comprises of eight phases spread over an area of 8,796 acres of land.
How people are reaching this page.
dha karachi phase, (DEFENCE) dha karachi maps, defence karachi 8 plots for sale, dha karachi phase 8 plot prices, dha karachi plot for sale, dha karachi phase 8 plot for sale, map of dha karachi, dha phase 8, dha phase 8 map, defence phase 8 karachi, dha maps, plots in dha karachidha karachi phase 8 map, dha phase 8 karachi, dha karachi phase 8 prices, dha phase 8 karachi map, dha karachi phase 8, dha karachi phase VIII, dha karachi phase 8 maps, dha phase VIII, 
---