DHA Karachi Introduces Online Payment System For DHA City Plot Owners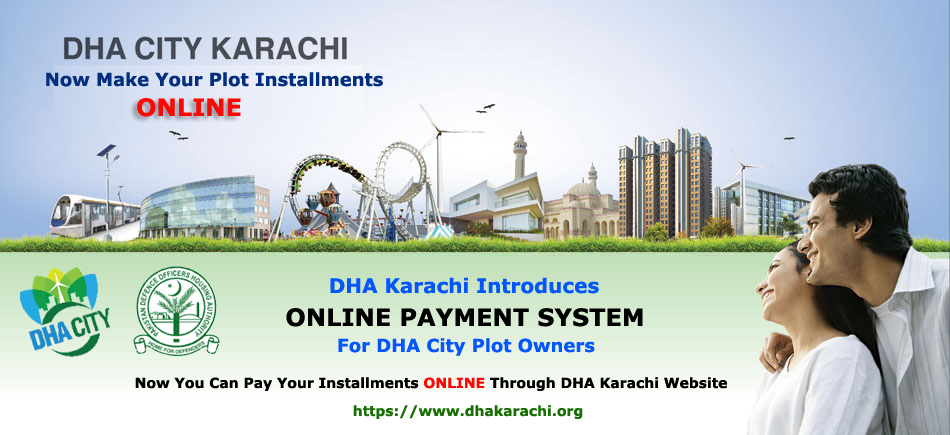 ---
DHA Karachi now presents Online Payment Framework for the DHA City Karachi (DCK) Plot owners. Now, you can check your plot payments and pay your installments online through DHA Karachi website.

Online payment system would minimize the risk of carrying cash to the banks and will also reduce the burden of making bank drafts and standing in queue. The allottee would no longer have to worry for the posting of vouchers in his account. The payment deposited by the allottees would be reflected immediately in his or her property account
Payments are Subject to confirmation of credit in DHA City Accounts. Late installments are shown in red. 12% p.a. (16% w.e.f 01 Oct 2015) extra charge will be exacted on late payment of installments. 10% Discount is accessible on lump sum payment. Please contact DHA City Finance Directorate for calculation of lump sum amount.
DHA City Karachi will have world class amenities commensurate to the need of modern living. Special areas will be earmarked for schools, hospitals, community centers and leisure clubs to avoid congestion in peak traffic timings. Prayer areas for different communities residing in Karachi have also been catered. Amusement parks, theme parks in the area will become land mark for recognition of DHA. These parks will be developed by dovetailing profile of the area, high grounds and mountainous range in the north-east to give scenic view.
---