DHA City Karachi Market in the Month of January, 2014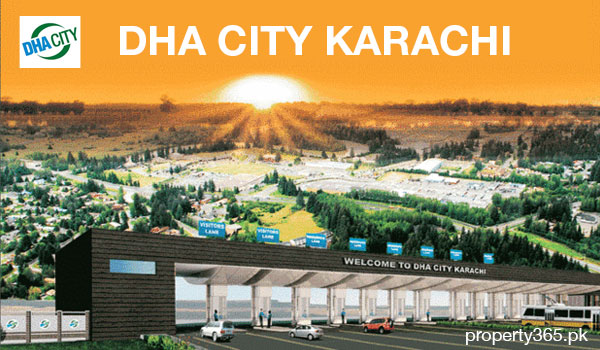 As January arrived and days passed by, the growth of the DHA City's Karachi market did not experiencea boom but remained slow and steady. Main reason behind such movement of the market is trading of Open Certificates of the Bahria Town project. Most investors were seen busy therein therefore the DHA City did not suffer through any adverse situations. Hence, January proved to be a good month for the DHA City's Karachi market.
The positivity in the month was largely a result of the Bahria Town project, prices for which were announced during January. Moreover, countless people were waiting to know the prices of plots offered for sale in Bahria Town therefore, this move has currently brought the project to surface as one of the major competitors of the DHA City, Karachi. In the lines that follow, more information about DHA City is discussed:
1. Location
DHA City Karachi is located in a perfect vicinity which is just right. Its distance from the Super Highway Toll Plaza is of 21 kilometers while that Bahria Town Karachi Super Highway Toll Plaza is of 9 kilometers. Overall, both competing projects are located not too far from each other mainly because a difference of 10 – 12 kilometers on the highway is not considered to be significant.
2. Price of Plots
People were eagerly waiting for the Bahria Town plot prices to be announced and once it happened, it was observed that the plots ended up to be very high priced and perhaps unaffordable by many. This serves as the ground for improvement for DHA City Karachi. Prices of plots offered here are all set to improved in the upcoming months. In other words, the market for DHA City is about to flourish soon.
Good News for DHA City Plot Owners
Investment in the DHA City Karachi brings endless opportunities. Another silver lining for plot owners is that the construction work at the site of DHA City is moving with a reasonable pace which means it will not be long when the owners with plots in sectors 3, 5 and 7 will be given the possession! All in all, DHA City Karachi is all set to make a mark!
---