DHA City Karachi – Latest Payment Policy Changed w.e.f. 1st July, 2017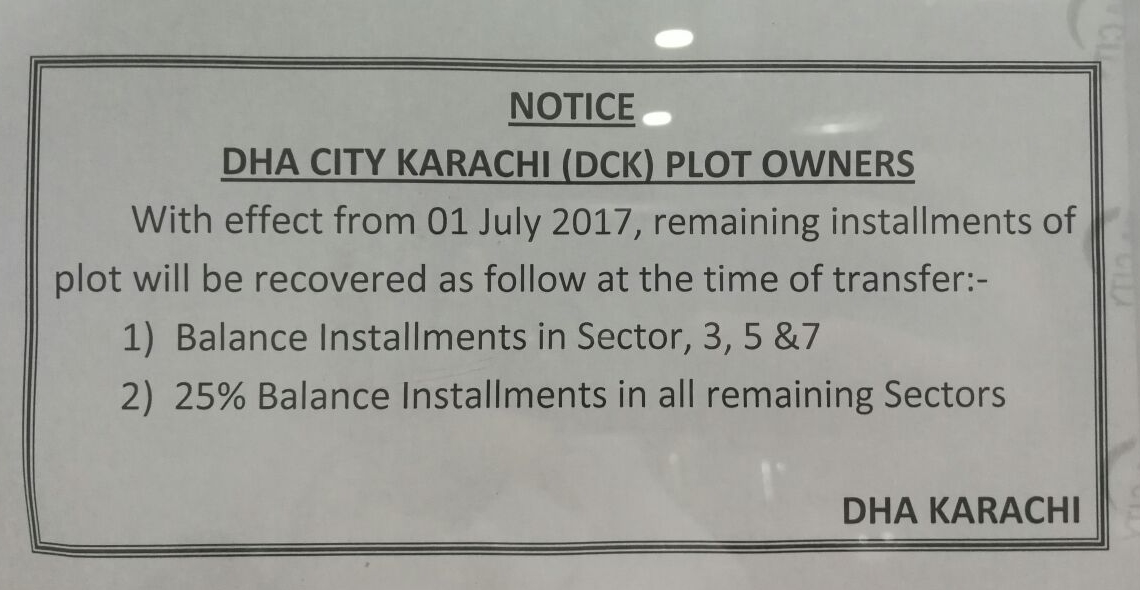 With effect from 01st July 2017, The policy for handling installments has been changed by DHA City Karachi.
For Sector 3, 5 and 7, DHA City Karachi previously took 25% installments on balance amount. however, they have changed their policy and now DHA City Karachi will be collecting all remaining installments for these sectors at the time of transfer.
Furthermore, for other sectors, such as 2, 4, 6, 8, 9, 10, 11, 12, 13, 14, 15, and 16, 25% balance installment will be collected at the time of transfer.
---