DHA City Karachi (DCK) – Total Area With Respect To Sector (Acres)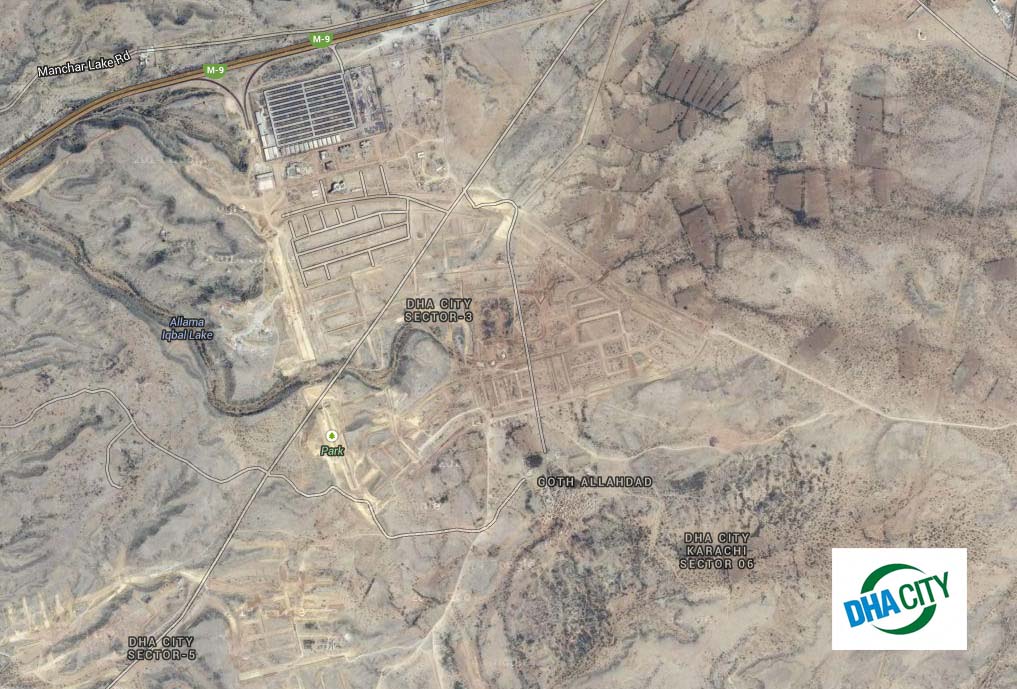 ---
DHA City Karachi is located on the eastern border of Karachi at Karachi-Hyderabad Super Highway, sharing its eastern border with Jamshoro and the southern with Thatta. DCK has a strategic location at a distance of 56 Kilometers from the core area of Karachi, 26 Kilometers from Toll Plaza, 35 Kilometers from Karachi Airport, and app 120 Kilometers from the city of Hyderabad.
The upcoming city – comprised of commercial, residential, and mixed-use elements – straddling on an area of 11,640 acres (Package I). DCK is expected to be the safest city neighborhood in Pakistan, with the integration of thorough security planning and IT interventions. All facilities, including schooling, work, shopping, recreation, and community activities, are in immediate proximity. DHA City Karachi is sure to provide an attractive environment with the finest quality of life in Pakistan.
The following lists the total area with respect to each sector, and other parts of DCK:
Sector 01: 520.6 Acres
Sector 02: 594.4 Acres
Sector 03: 310.3 Acres
Sector 04: 360.3 Acres
Sector 05: 482.6 Acres
Sector 06: 822.2 Acres
Sector 07: 626.7 Acres
Sector 08: 249.6 Acres
Sector 09: 604.2 Acres
Sector 10: 540.9 Acres
Sector 11: 626.2 Acres
Sector 12: 503.0 Acres
Sector 13: 446.8 Acres
Sector 14: 654.8 Acres
Sector 15: 696.7 Acres
Sector 16: 383.0 Acres
Gateway District: 291.9 Acres
Downtown District: 455.3 Acres
Southern Zone: 1323.4 Acres
Misc Areas: 1095.0 Acres
DCK also got hold of an additional area of 8000 acres (Package II) for upcoming schemes.
---