Development Activities in DHA City Karachi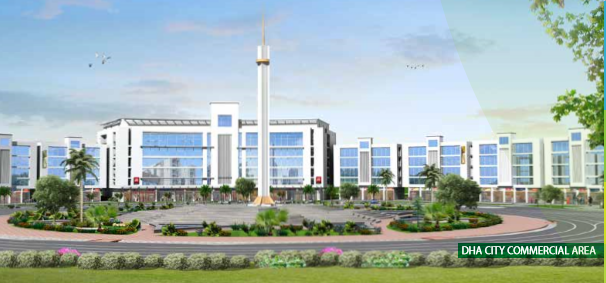 The Infrastructure Development Works in several Sectors of DHA city Karachi (DCK) are being completed on a fast-track basis in accordance with a flexible development strategy. The pace and quality of construction is consolatory and reinforce the hope that DCK as a trendsetter project can presently emerge on the horizon of the metropolis as a model city of pakistan to be emulated by forthcoming independent cities of the longer term. the sector wise progress of development of varied sectors is stipulated below.
Sectors-2,5 and 7: The infrastructure development works are in full swing and are being executed with revived vigour and skilled exuberance. the main Infrastructure Development Works of Sector 5 and Sector 7 are very near completion whereas finishing works are occurring at full pace. These works are being executed as per the very best engineering and field standards and monitored strictly to keep up the standard management. this can be followed by provision/construction of essential services and social/amenity buildings to make the area livable. These sectors can hopefully be opened for construction in a year's time.
Roads Network in DCK: All the key roads/avenues in DCK originating from the entrance point until the last point/edge of the project space are completed. The wide roads are made maintaining a really high quality and international AASHTO standards. The specifications of the roads ar as per international standards whereas culverts, bridges and footpaths are a part of the road network. The finishing work of roads goes on with full vigor and speed. The road networks made within the undulating ground of DCK with depressions, valleys and high grounds within the semi mountainous terrain within the scenery of picturesque background is an epitome of engineering excellence and extends to the furthest finish of DCK boundary till Goth Karim dad.
Central business district (CBD): Central business district in DCK may be a vital arena that apart from being nucleus of business connected activities in DCK can have campuses of IBA, Suffa University and different top of the line international establishments of learning. The infrastructure development in CBD goes on with full vigor and speed whereas maintaining the very best engineering, construction and field standards as per the up to date trends. The top quality appropriate infrastructural facilities of cbc can absolutely support and augment the development work of world illustrious academic establishments of repute in CBD.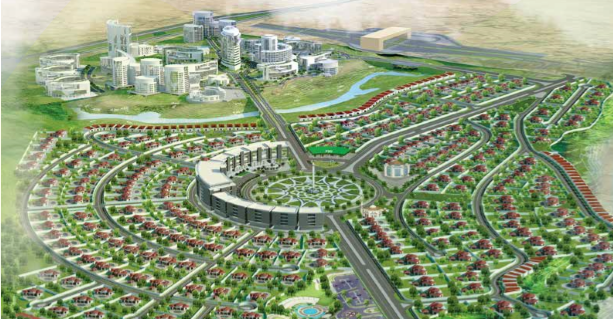 Development Works in other Sectors: Full-fledged infrastructure development works in Sector-6 (A & B), Sector-9 (A & B), Sector-12 (A & B) are progressing in accordance with the development strategy with speed and quality. the whole space is abuzz with varied development activities. Contracts for Sectors-13 and 14 are awarded and contractors have mobilized to the location to begin the development works.
Miscellaneous Developments: The constructions of extended/redesigned work of DCK Entrance Gate comprising eighteen Bays and a double tower which will be visible from distance on Super highway has started. the development of campsite mosque engineered superbly as per the elegant structural style has been completed whereas finishing furnishing work of masjid is ongoing. The infrastructure development works of healthcare District are fastly being completed as per the top of the line quality. the development work is being completed in a very befitting manner whereas construction work of Shaukat Khanam Memorial Cancer Hospital, a new campus of DOW Medical University, 500 Beds Teaching Hospital, a progressive Liver Transplant Centre, a Trauma Centre and campuses of different illustrious medical setups of international standards will begin shortly. Check Dams have conjointly been completed which is able to store rain water which will be recharged through underground water that may create the environment better.
---