Commander of 5 Corps Visits DHA City Karachi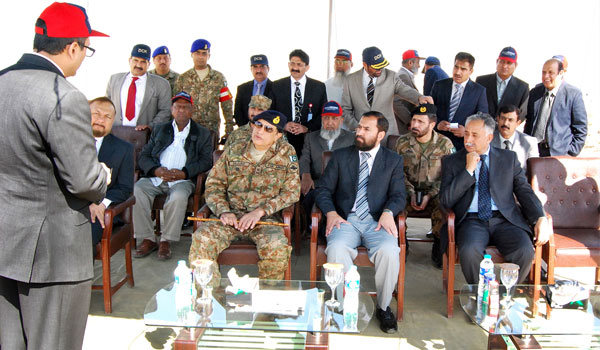 January 30, 2014: The 5 Corps Commander paid a visit to the site of DHA City Karachi. He was accompanied by Lt. General Sajjad Ghani (President Executive Board DHA) and DHA Administrator, Mr Brig Muhammad Abdullah.
DCK is one of the prominent mega projects initiated in Karachi and has attracted many due to its residential and commercial broadness. The under construction work on the site was thoroughly explained to Commander by Project Director DCK, Brig Muhammad Rafique as he walked for an overall look of the area. He informed commander that the work was being completed at a rapid pace so as to make the DCK ready by 2015.
The Project Consultant, Engineer Arif Osmani also highlighted the prominent dimensions of the project.
It was also acknowledged that the project was being executed under top class and distinguished contractors like FWO (Frontier Works Organisation) and NLC (National Logistics Cell).
President of DHA Executive Board gave directions to ensure performance of quality work. The Corps Commander appreciated DHA and DCK for their exhibited dedication and professionalism.