Badar Commercial Area Defence (DHA) Phase 5-ext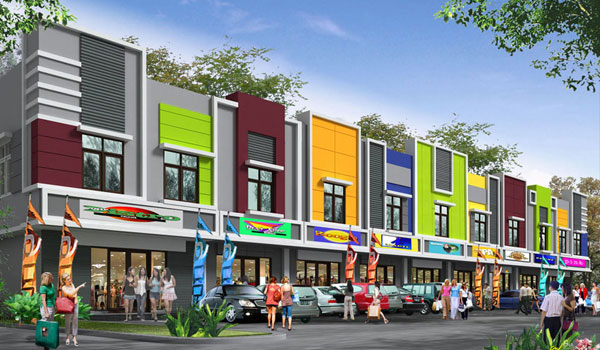 ---
A couple of years ago Badar Commercial Area (BCA) looked like any neighbourhood in Karachi would appear to you with a few shops which catered to the day to day requirements of those living in the Saba Avenue. However, in the recent times, the scenario is no longer the same and the Badar Commercial Area (BCA) has now turned into a locality which is in full swing and offers something for everyone. The major highlights of this area are situated on the Saba Avenue 26th Street and the Badar Commercial 10th Street. A number of these include the high class salons, tailor shops, furniture stores and more. At the intersection of these two streets, you will find everything that you are looking for. Yoga and aerobics classes are also conducted in this commercial area.
Food is life to Pakistan and therefore the streets of BADAR COMMERCIAL AREA do not go without it. The kind of eateries you can find here will leave you amazed. Furthermore, desi food is a main attraction here but finding other varieties in cuisines will not be a problem. Some of the most favored places present in Badar Commercial Area (BCA) include, the following:
Dunkin Donuts
Subway
KFC
Daily Dubai
Chutkhaarey
Student Biryani
Nimco
Ambala Foods
Mehmood Sweets
If you are looking for pure desi food then several dhabbas in this area may attract you more. At these traditional setups, you can expect to find the dhoodh patti chai, crispy parathas and cool lassis.
Since the area is part of the DHA Phase V, Badar Commercial is home to both commercial as well as residential facilities. In addition to this, combos such as apartments and offices on upper floors while retail services on the lower or ground floors is also present. Property prices in this area have shot up by a 25%.
In all, one may not think of BADAR COMMERCIAL as a fully grown area like Bukhari Zamzama and Shahbaz, however several facilities such as dining, shopping spots and parking space has made development in the BADAR COMMERCIAL AREA worth looking forward to.
---